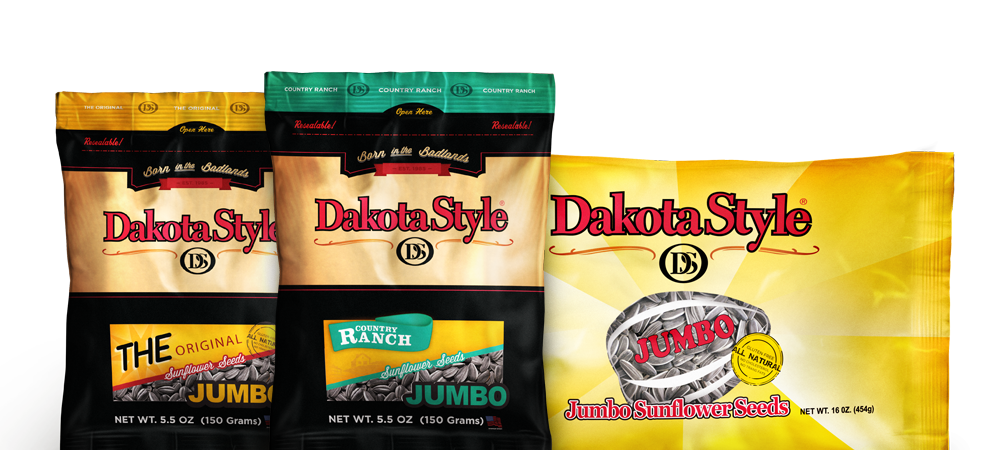 Seeds
When it comes to jumbo sunflower seeds, it takes more than just sun rays to make it right. That's why our hands are dirty and boots worn. After the harvest, it's all about dressing up natures finest ingredients. Our jumbo sunflower seeds are soaked in brine water, roasted to perfection and seasoned while still warm – giving every seed skillfully mastered flavor and ultimate cracking satisfaction. In addition to our savory flavors, our seeds have: 0% cholesterol and zero trans fat. They are also made in a nut free-facility so you can go nuts. Not hungry enough to eat the whole bag? Our resealable packaging allows you to come back and enjoy them later.
Flavors: The Original, Bull Ridin' Bar-B-Que, Down Home Dill Pickle, Salt & Vinegar, Country Ranch, and our new Jalapeno.
Sizes: 2 oz, 3 oz, 5.5 oz, 14.5 oz, 16 oz
Allergen Statement: This product is made in a nut free facility. No cross contamination with peanuts, soy nuts or tree nuts has occurred.