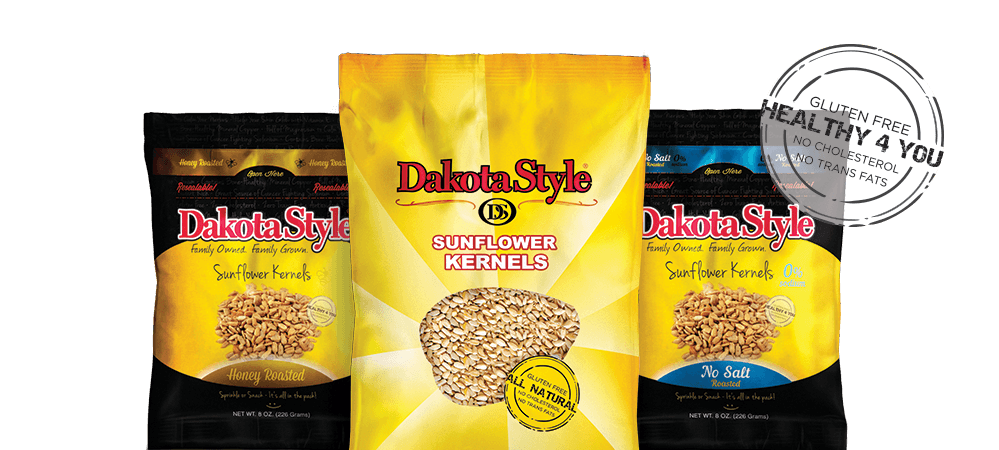 Kernels
Whether you snack on our kernels by the handful or you sprinkle them on your salad or favorite dish, your body and mind will thank you! Our crunchy and flavorful seeds are so delicious; you might just eat the whole bag. But around here, indulging feels good again because you know you've got a healthy alternative compared to other snacks. Our sunflower kernels are: gluten free, have 0% cholesterol, zero trans fat, and are antioxidant rich. They are also a leading source of Selenium (cancer fighting), Copper (keeps bones healthy), Magnesium (calms your nerves), and Vitamin E (makes your skin glow). Not hungry enough to eat the whole bag? Our resealable packaging allows you to come back and enjoy them later.
Flavors: Roasted and Salted, Roasted and Unsalted, Honey Roasted, Savory Bacon and Dill Pickle.
Sizes: 3.5 oz, 4 oz, 8 oz, 16 oz, 32 oz
Allergen Statement: This product is made in a nut free facility. No cross contamination with peanuts, soy nuts or tree nuts has occurred.