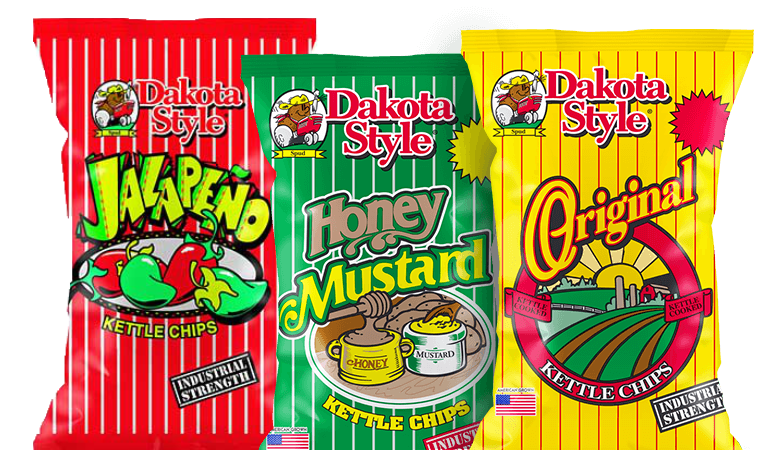 Chips
Ever wonder what we mean by industrial strength? Around here, it all goes back to the meticulous process of hand selecting the right potato. Then we scrub them, slice them extra thick and open-kettle cook each batch. End result? Chips so naturally delicious…you can taste the perfectly executed industrial strength crunch in every bite. But, we don't stop there. Our list of bold flavors appears endless – ranging from ol' fashioned Original to a fiery Jalapeño to our natural smoke flavor Mesquite BBQ and our unique take on tangy Salt & Vinegar. And what's more, it's done with the down-right integrity and big-heartedness that's been instilled in our family since our very first potato in 1985.
Flavors: Original, Jalapeño, Mesquite Bar-B-Q, Honey Mustard, Dill Pickle and Salt & Vinegar
Sizes: 8 oz and 2.25 oz
Allergen Statement: This product is made in a nut free facility. No cross contamination with peanuts, soy nuts or tree nuts has occurred.